Friday, March 18th, 2011
Today, we decided that since we believe it is safe to be out and about, we might as well go out. So we went cycling down by the river (there'll be more about Japanese bikes in another post). We probably went about 5km down the river and 5km back, so we got a reasonable view of life.
People are back to work, doing the things they usually do. Other people were out walking their dogs: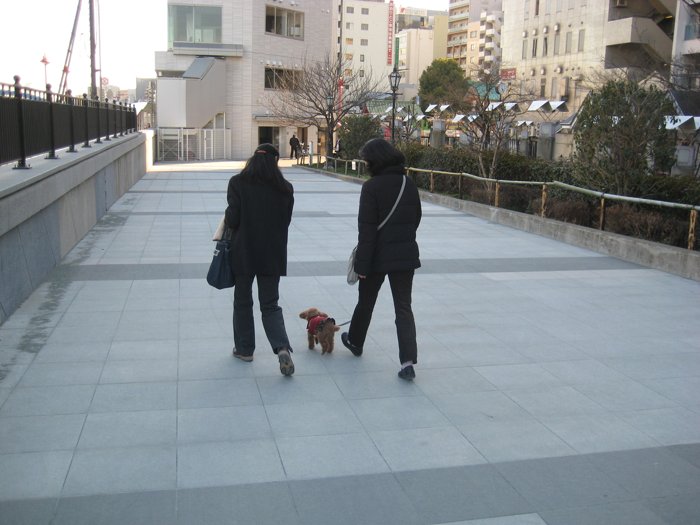 There were lots of small dogs in silly dog outfits like this one. Other dogs looked more sensible.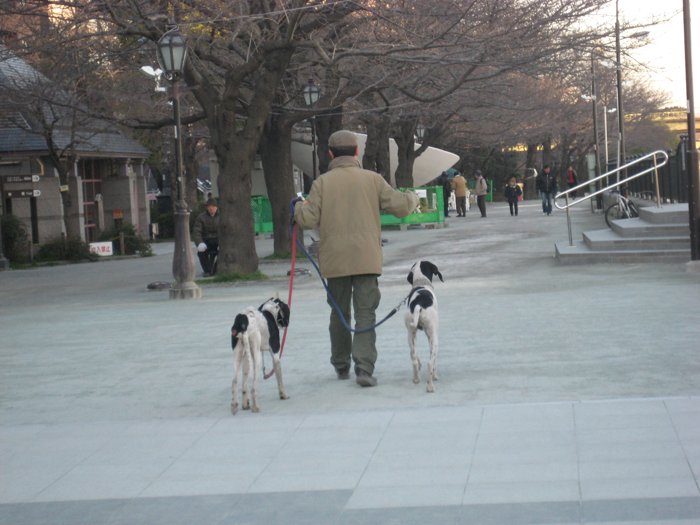 This guy spent ages lifting dog poo with newspaper, making sure he got every tiny bit of it.
Meanwhile less disgustingly, other people were stopping to photograph the cherry blossom.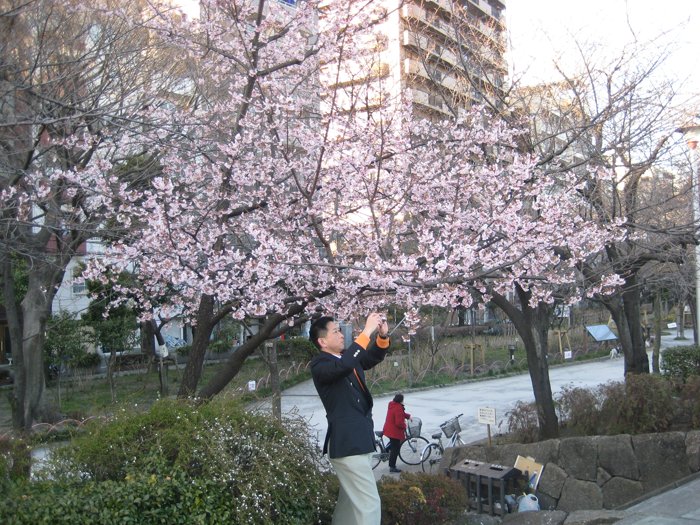 Cherry blossom season is very big in Japan, and under normal circumstances, the media would be tracking the cherry blossom line, as it progresses through the country. A number of people stopped to take pictures of this cherry tree.
And there were lots of other things I didn't photograph – the folks playing tennis at the tennis courts, the guy practising his guitar on a park bench, the guys kicking a football. Plenty of people out and about, doing normal things.
And today's shopping update – bread and milk are now back in stock in the supermarket, though there was no chicken or fish (but it was later in the day, and they may have just sold out).
Still no panic, still no empty supermarket shelves here.