I'm a rambling man
Monday was St. Patrick's day, so I was off work for the day. And instead of lying in bed for half of the day, I got up early and went off for a walk in the hills of North Antrim with the walking group from our church.
It was a beautiful day, with bright sunshine, blue sky,  and beautiful views from the top. And Alan was right – a few days later what I remember is what a beautiful day it was, and how much I enjoyed the walk, and not the fact that I could hardly get up the stairs on Monday night.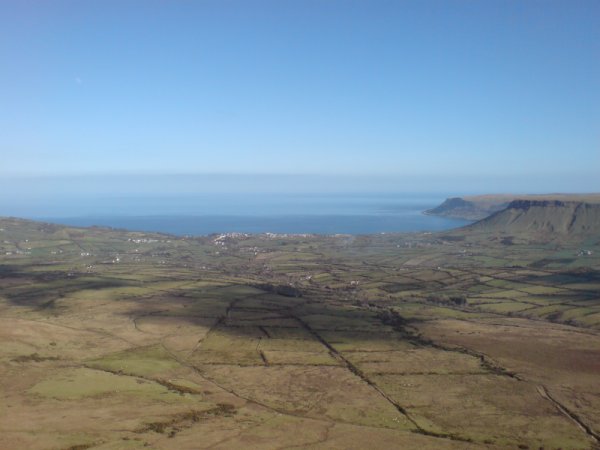 This is the view from Tievebulliagh looking out towards the sea. To the left of this, we could see Scotland, and from the opposite direction we could see Lough Neagh. It was cool!
Tags: A nice day