Birthday things
Another year older, which is never any fun.
And it's even worse when the age gets to a round number again.
But some things came to cheer me up.
Exhibit A – a T-shirt found by my sister, one so fabulous that it almost hurts to look at: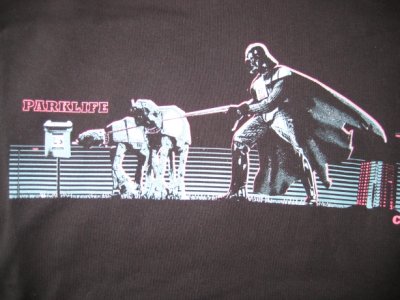 Exhibit B – a remote controlled dinosaur. Yes, you read that correctly. When I rule the world, I'll be sure to get some geneticists to make me some real dinosaurs, but in the meantime, what could be better? I'm calling him Rory, since he's got a roar button.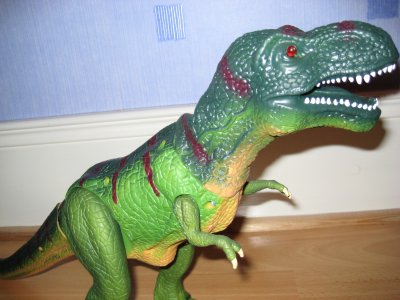 Isn't he gorgeous?
I have to admit that I'm also very tempted by an EEE PC.  I had a bit of a play with one in PC World this afternoon, and it's completely loveable.
Tags: New toys