Tokyo Day 9 – blowing in the wind
Today added a new factor to life on the 24 floor. It's windy. Really windy! Instead of waking up by being shaken, I was woken up by the sound of the wind roaring round the building. This was unnerving, but apparently completely normal – we're on the 24th floor, and if it is windy on the ground, it really howls up here. But I hadn't heard it before, as the weather has been very calm so far.
The strong wind also causes positive and negative air pressure, because the centre of the building is open to the outside, but the apartment isn't (as we have the windows closed, obviously). That meant that the apartment door wouldn't open this morning due to the pressure difference. I thought I had broken the lock, and that we were now trapped in the apartment. That was actually one of the scariest moments so far, when I thought I had actually managed to imprison us in a swaying box in the sky. But Karen just gave it a good yank, and it opened with a bang, and all was well again. She also pointed out the many other exits via the balcony doors (we have 5 of them), and the emergency call button to summon the building managers downstairs.
We are also back to swaying. This afternoon has been like last night, with some obvious shakes, and some less obvious. And to be completely honest, there may be some imaginary ones too, as we've become a bit sensitive to it all.
Meanwhile, the world looks on. Today the French announced that they don't trust the Japanese government and are putting on two planes to evacuate French citizens. And some companies are advising their employees to move south, or leave the country. But there is still nothing from the UK government in terms of advice or assistance.
I called my travel insurance company yesterday to see if they would cover the eye-watering price of a flight home. First I couldn't get in touch with them, because their international 24 hour numbers were all for medical assistance, and I'm not ill. Then when I did ring, they told me that they wouldn't cover me for a return home unless my airline told me I had to come home. And I'm guessing that if Virgin Atlantic tell me to come home, they would give me a free flight change, rather than charge over 2 grand. The girl on the phone said that a travel advisory from the UK or Japanese government would not be a basis for a claim. So needless to say they are going to get a huge earful when I get home.
Meanwhile, it's actually a beautiful day outside.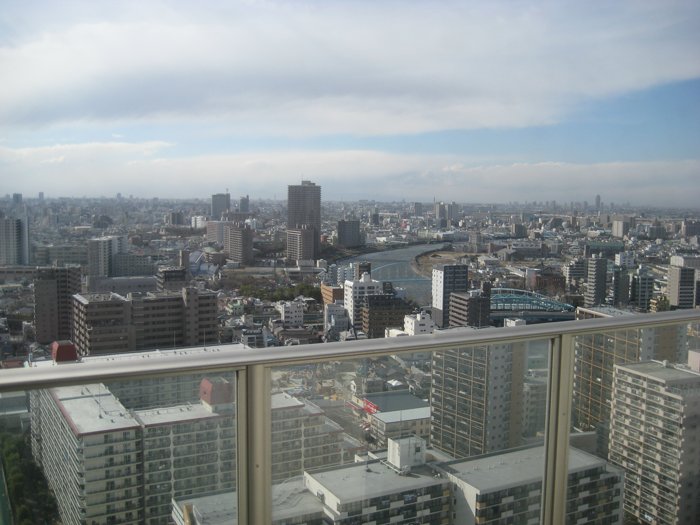 You may not be able to see the workmen on the building site through the middle pane of the balcony window, but they are there.
Tags: Earthquake, Tokyo, Travel